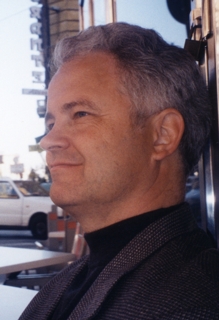 Bob Ingalls began his music career at an early age. Both his father Fred and his uncle Albert M. (Mickey) were musicians.

Bob played principal clarinet with the Seattle Youth Symphony in high school and went on to major in clarinet performance at The Juilliard School of Music in New York City. Moving from the suburbs of Seattle to Harlem was a growing experience for the young musician. In his second year, Bob won the position as principal clarinetist with the Juilliard Theater orchestra. His training under world-renown conductor Alfred Wallenstein with this orchestra would be crucial to his future musical development. "He taught me the beauty of balance and how the whole could be more than the sum of its parts".

While at Juilliard, Bob was also heavily influenced in his compositional approach by the organist and pedal-harpsichordist, Anthony Newman with whom he studied theory and subsequently developed a strong personal friendship. He also credits his longtime friend and fellow clarinetist Steve Hartman with keeping him sane and always laughing during this period.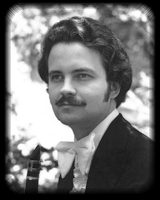 Returning to Seattle, Bob put his composition and conducting careers on hold while he performed for the next few years as a freelance clarinetist with the Seattle Symphony, Seattle Opera and Cascade Symphony Orchestras. It wasn't until he decided to continue his studies at The Eastman School of Music in Rochester, New York as a fellowship student of Stanley Hasty that his thoughts turned once again to composition and conducting. He earned a Masters Degree in clarinet performance, studying conducting with David Effron, before leaving to tour as principal clarinet with the New York State Opera Orchestra under the baton of conductor Richard Buckley.

Bob returned to Seattle where he continued to perform as a clarinetist with the Seattle Symphony, Seattle Opera, and as principal clarinetist with the Pacific Northwest Ballet Orchestra. Since that time his thoughts and efforts have gradually moved back to composition and conducting. After spending the summer of 1994 conducting the Tacoma Symphony, Bob decided in November of 1995 to retire from clarinet performance to devote all of his energy to conducting and composition.

In the spring of 1998, Bob enrolled in the Pacific Northwest Film Scoring Program where he studied film music and orchestration with 2-time Emmy Award winning film composer Hummie Mann. Bob has also studied choral composition with Carol Barnett; Composer in residence with the Dale Warland Singers from 1992 to 2001 and composition professor at Augsburg College from 2000 to 2015. In the Summer of 2012, Bob was pleased to attend Simon Carrington's Chamber Choral Conducting Workshop in Sarteano, Italy.